Want Your Garden To Look It's Best? Inspired Ideas For A Designer Look
A garden can often be a forgotten part of your property. But, when used correctly it can be a great extension of your home. Offering you many options like eating space, somewhere to relax, or a place for children and adults to have fun in. This is why more people are taking note and starting to design their gardens just as they would an interior room of their home. However, not everyone has an eye for design. Which is why I thought I would share with you some inspired ideas to create a designer look.
Accessorize your garden
Just like styling your home, or even your fashionable outfit, a lot can be done with accessories. The same can be said for your garden, just in a different way. Things like stone garden planters can be a great way to add a touch of elegance to a smaller garden or patio area. Just as utilizing hanging space for flowers in baskets can be another great of making more of the space you have. It doesn't have to be something that's overdone. Just making a few select choices of things to display can be enough to give your garden that designer edge.
Think of the colour scheme
The colour scheme can be important. Much like you would choose interior wall colour in your home, the same can be said for your flowerbeds. Try and not fill your garden with an abundance of colour, this could work against you and create a busy looking space. Focus on a couple of accent colours and take it from there.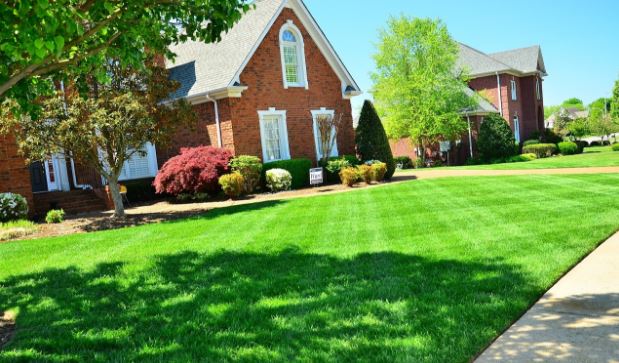 Try something quirky with the lawn
A square or rectangle shaped lawn is boring. Let's be honest. So try and do something different and create a quirky pattern. You might want to dig out some curves in your lawn, making more pronounced flowerbeds along the side. Or even think about cutting some lawn away in the middle and creating a feature rock garden. There are many ideas you can do; it just takes a little creativity and imagination.
Take a minimalist approach
We all know that less is more. The same can be said for your garden. Having too much cluttering your garden on can take away the look you are trying to achieve. Stick with small details. You may also want to include a shed or storage area to make sure your garden stays clutter free. The last thing you want is to attempt to relax when you are surrounded by toys or garden furniture.
Consider zones for different things
Finally, the best advice is to utilize all the space you have in your garden area. A great way to do this is to create zones. You might want an area for eating or cooking. Perhaps a quieter place in a sunny spot to relax and read a book. Creating zones will give your garden a purpose, and therefore encourages you to use it more.

I hope these tips help you add a designer edge to your garden. Encouraging you to get more use out of your outside space.